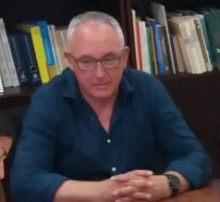 As Mayor of Benimantell, I want to welcome all citizens to this website.
Benimantell claims that his administration is able to meet the needs of the population and visitors using new technologies, being a vehicle over communication and citizen participation.
This portal will enable to know all the official information from your city, municipal, social and technical services, as well as festive, cultural and protecting our environment activities.
This town offers quality of life, traditions, cuisine; through this website will expose the information.
A greeting from the mayor, we invite you to visit us and remain at your disposal.
D. José Manuel Andreu Rocamora
Alcalde de Benimantell